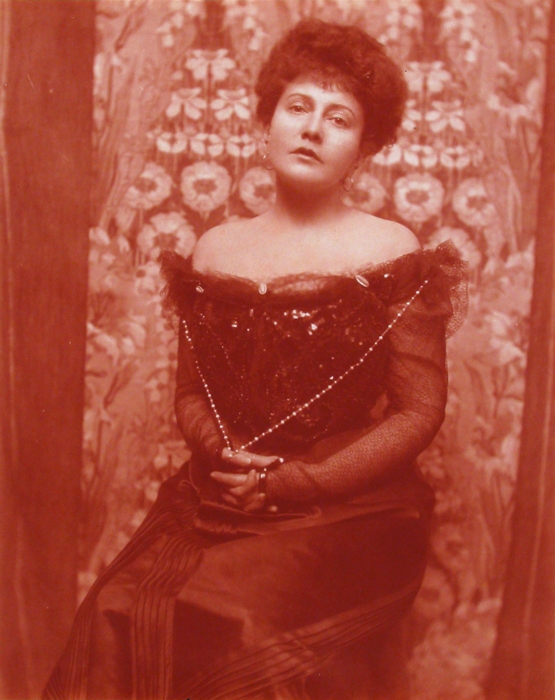 Gertrude Kasebier: Mary Mannering, Actress. c. 1905, 0il transfer or gum print, red-toned, 7.25 x 5.75 in. (184 x 146 mm). u1058c.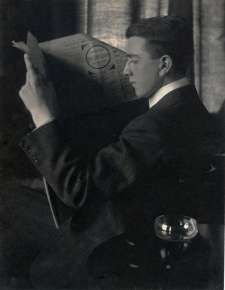 Gertrude Kasebier: Reading the Newspaper. c. 1907, Vintage platinum print, 7-15/16 x 6 in. (202 x 153 mm), on original mount with platemark. w1550.
Gertrude Kasebier: New York Skyline, Dusk. 1921-6, Vintage platinum print, 4 x 8 in. (103 x 204 mm), unmounted., Looking north from Kasebier's apartment at 123 Waverly Place, where she lived from 1921-26. Left towers are the Jefferson Market Courthouse at 6th Ave &10th St. The tower in the right distance is the Metropolitan Life building. When Edward Weston visited and asked to make her portrait, she suggested instead the "fine landscape out the window". w2298.